Throughout my career in the automotive industry, which includes a diverse series of executive positions with 3 global automotive companies, General Motors, Hyundai and Nissan, I have developed a love of networking and solving complex problems. My steadfast beliefs in transparency and integrity are part of my deep-seated values, which stemmed from my mid-western upbringing.

In my more than 20 years in roles working directly with automotive dealers, I have held leadership positions that have involved developing, selling and enforcing franchise standards around the entire marketing, purchase and ownership experience. In addition, I worked directly for an aftermarket provider, which strengthened my knowledge of the important role that this aspect of the automotive transaction plays for the buyer AND the dealer.

​I am proud of the fact that I have developed strong relationships, based on mutual trust & respect, with owners of multi-franchised dealerships throughout the country. I am described as confident, persuasive and adaptable, traits which position me perfectly as an advocate in the automotive community.
Dave Goldschmidt
An experienced automotive marketing executive and entrepreneur, Dave holds credentialed insights on both start-ups and data-driven incentive models with all brands & global automakers. He knows the competitive landscape and evolving trends like few others, having developed original models and concepts that have been picked up by companies such as Urban Science, one of the core suppliers of data to auto companies worldwide. Dave, Hank and Sandy worked together at one of the most iconic brand & market models ever known, Saturn, where their joint vision for truth and transparency was born.
Hank Gastineau
Hank has served as a "product specialist and brand storyteller" for over 25 years helping craft product content and messaging strategies in every medium for global brands and agencies:
Sapient Razorfish (Honda); Deutsch (VW); Goodby, Silverstein & Partners (Chevrolet); Possible (Mitsubishi); Richards Group (Hyundai); Saatchi & Saatchi (Toyota) and Publicis/Hal Riney (Saturn).
Hank brings this extensive hands-on experience, understanding of consumers and network of industry contacts to his role as
Director of Product Insights at Car Maven. He will bring an insider's knowledge of the all things automotive to the table and serve as a resource to ensure the Car Maven team personalizes each recommendation to meet every client's specific needs and the role a vehicle serves in their lives.
John Sear
​A graduate of Pittsburg State University, a nationally ranked, accredited institution for the automotive field, John has chosen a field of work that enables him to live his passion for cars. John, currently Dealer Services Coordinator for Manheim Auto Auctions, has held positions in automotive retail with a luxury-franchised dealership and aftermarket management, with Sherwin-Williams Automotive Finishes and 4 Wheel Parts Performance Centers. In his off hours, John spends his time working on his favorite vehicles, and is the Founder & Co-founder of the Saab Club of Missouri & the Saab Club of Oklahoma. He also serves on the board of the Saab Club of North America.
Powered by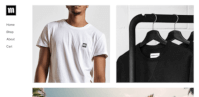 Create your own unique website with customizable templates.